The internet was thrown into frenzy when a female Nigerian pastor identified as Mrs Veronica made headlines with her confession that she heals church members with her private part.
Investigations revealed that she is the founder of Life of Faith and Prosperity Ministry, Asaba in Delta State.
As far as she is concerned, she has no problems if people choose to doubt the message of God and the purpose for which she is called. She urged church members and other Nigerian men who are battling infertility to come have sex with her to be healed.
She also attached her phone number, for contact purposes, to the Facebook post where she made the revelation.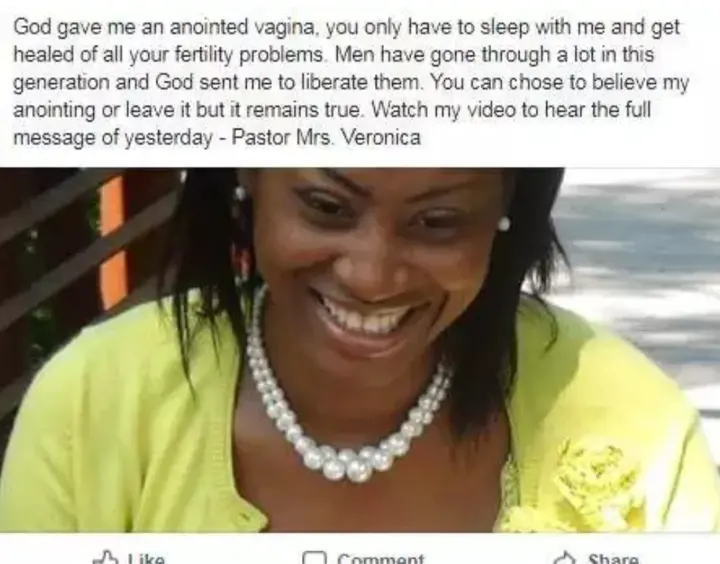 Nigerian Internet users who read the news have had their say on the revelation. It is not possible for everyone to share the same ideology, hence, like in a debate, you will find those who are for and against.


Frank and Alex are absolutely buzzing…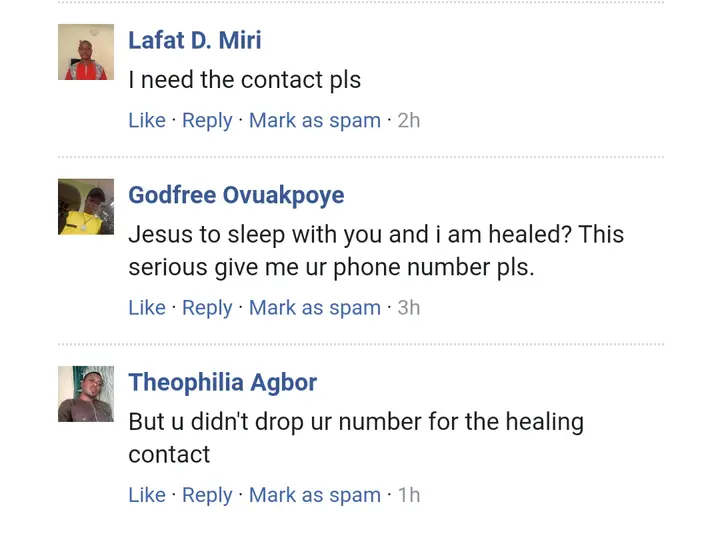 The users who are asking for contact address of the church and phone number of the pastor to get their healing.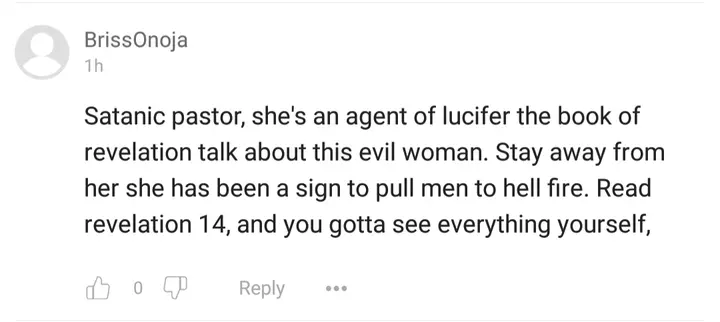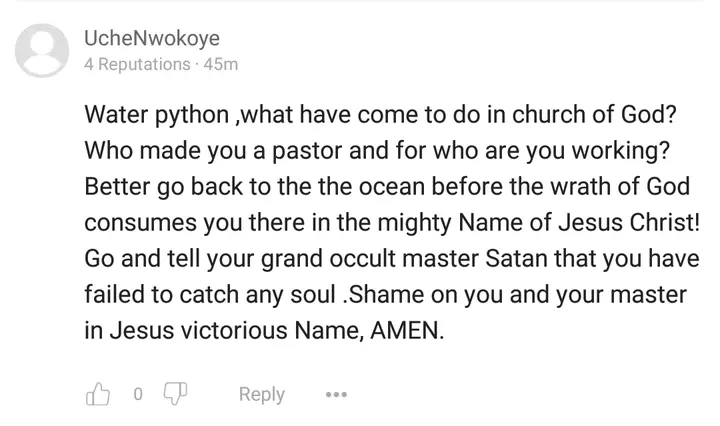 The users who are concerned about God's judgement on the pastor.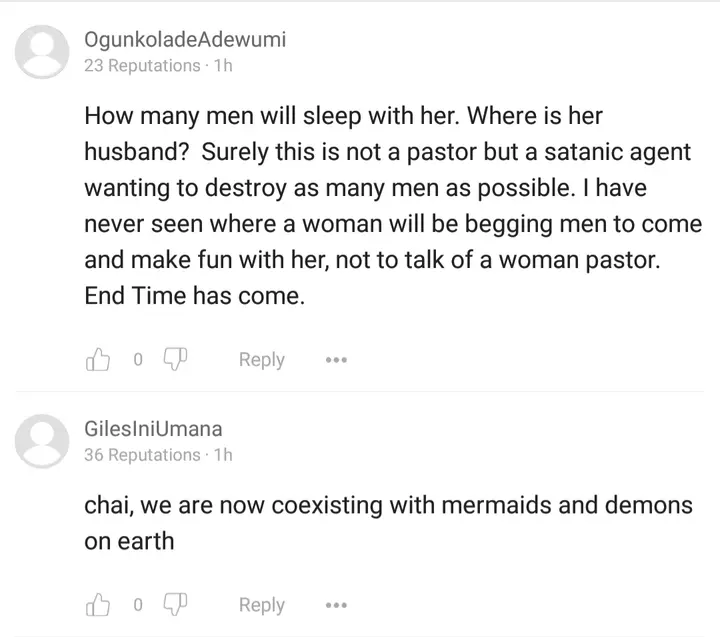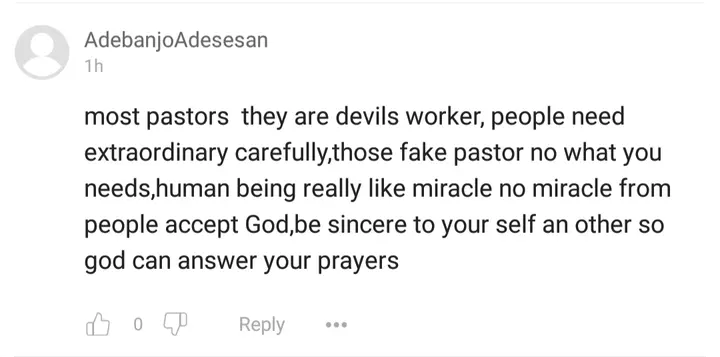 The users who think that she is not of God.


The users who think she wants to afflict men with diseases and illnesses.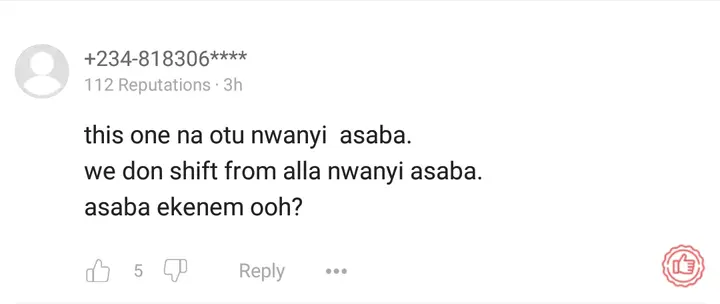 The one who thinks Asaba is the centre of absurdity.
What do you make of this? Let us know with your comments, also Like and Share.