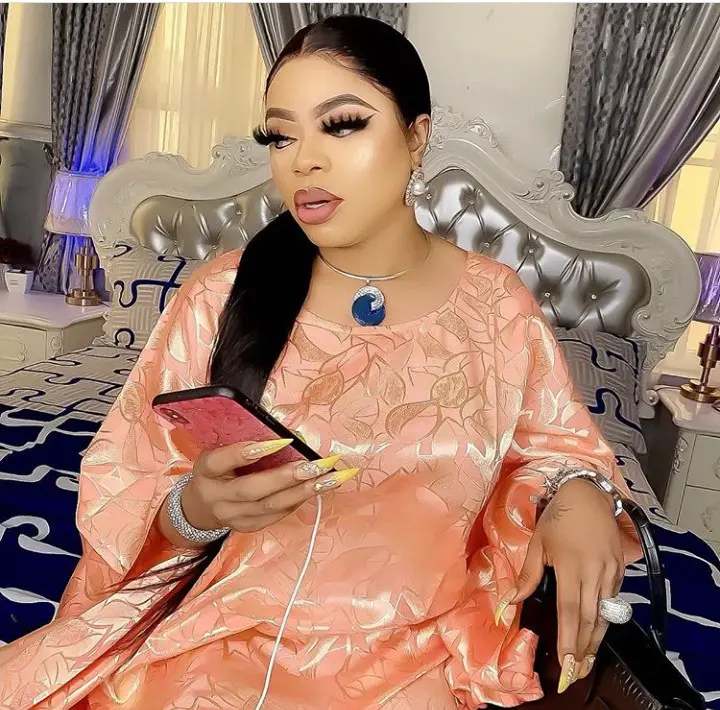 Bobrisky's claim of having undergone surgeries for butt enlargement and gender reassignment is a big fat lie after all.
The popular cross-dresser got his tricks right and successfully deceived the whole country into believing that he had undergone surgeries to make him a complete woman.
Okay, so how did he get his shape? Butt pads and body shapers! Yes, that is what Bobrisky has been using to deceive Nigerians.
Recent photos of the popular cross-dresser are enough evidence to discredit his claims. In the photo below, Bobrisky evidently squeezed his 'joystick' under a pad, and it even got hot down there.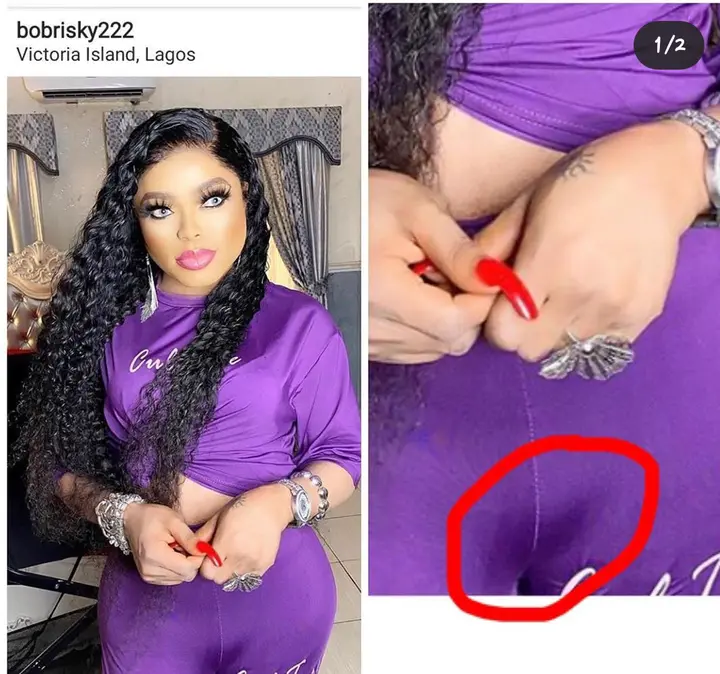 Below is another photo showing Bobrisky's funny looking padded hips.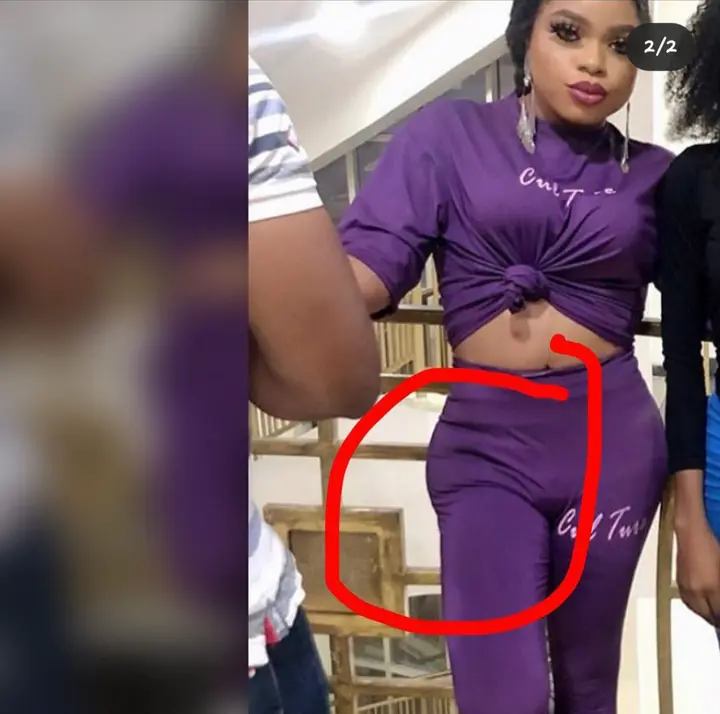 While in Dubai, Bobrisky claimed he spent over 6 million naira on feeding, hotel and surgery. However, from what we can see now Bob probably spent all of that in his imagination.
Upon his return to Nigeria, the crossdresser even claimed that he bled blood and water following his surgery, and Tonto Dikeh had to help him in the bathroom.
Hmm…Do you still believe Bobrisky's Dubai surgery stories?
Drop your comments below